How To Download Patterns from the Website
It is easy to access custom patterns that are available on the website.
Open the Custom Patterns menu:
2. Select "Web."
3. Select a pattern from the website list (tap on the link):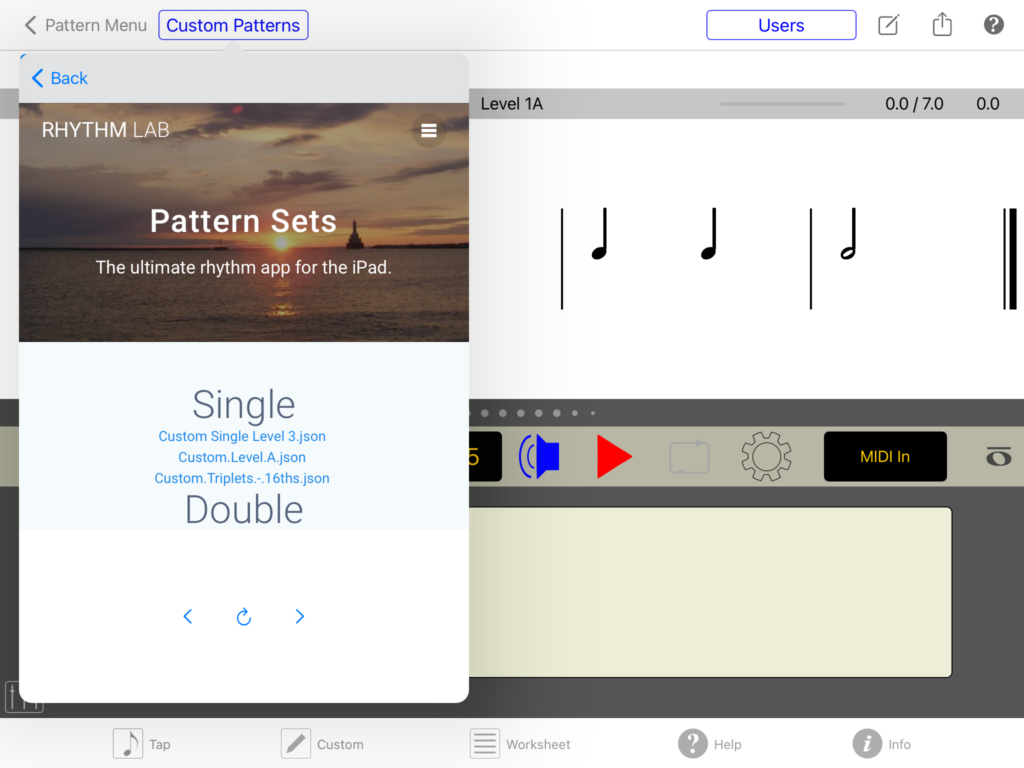 4. If Rhythm Lab does not already contain the set that you select, it will load and is ready to use.